Fresh Start: A Space Show
A cargo freighter on its way to the planet Phobos. A crew in charge of a failing ship with a disruptive cast of passengers. Will they be able to reach their destination when the long reaching arm of their corporate overlord throws them off course? Or will this be the beginning of the end?
From the makers of The Worst One Yet comes a new exciting performance. Over a period of four months the group of ambitious students created their own original play. Attempting to combine having fun with intense dramatic moments through sheer unhinged creativity. The result: a blend of genres, humorous absurdity, and catastrophic meltdowns.
When
June 11th 2023 - 15:00
June 12th 2023 - 20:00
June 13th 2023 - 20:00

Where
Amphitheater, Vrijhof
Price
€6,50 with UnionCard
€9,00 without UnionCard
Language
English
Characters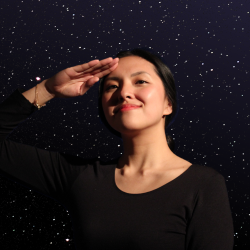 Captain Lauren Addams
Ground control to Major Addams, ready for liftoff. Captain Lauren Addams at your service, sit back and enjoy the trip.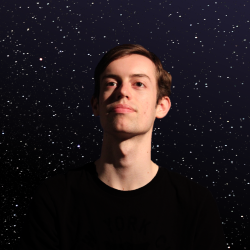 Engineer Parker
Is the engine running? Is there enough fuel left? Is the coffee machine fixed? Parker, the engineer of this ship, has it all under control.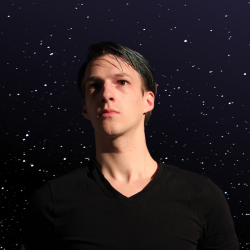 First Officer Russel
Incoming message from headquarters, the first officer has arrived on board. Make sure to follow orders and not disappoint the big boss.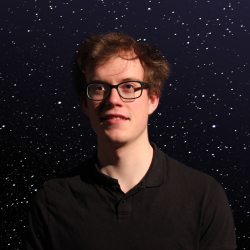 Detective Frank Midnight
Something suspicious is going on… Will Detective Frank Midnight uncover the mystery? Or will he lose himself in the vastness of the universe?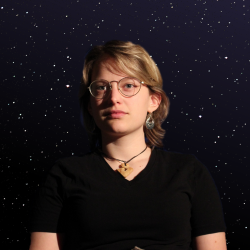 Dr. Orion Bloomfled
Shhhh… be quiet, the plants are sleeping. Doctor Orion Bloomfled, expert in botany, is taking good care of them. Who needs friends when you can have plants?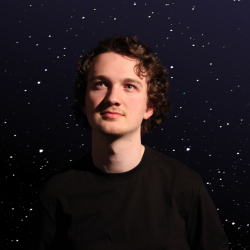 Kilian
It's Killian, he's in a band, Parasitic Resistor. Have you heard of them? They're the next big thing, on their way to their biggest gig yet.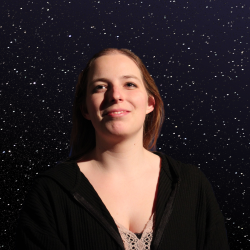 Leah
Rockstar Leah has what it takes to make it big, but is that what she really wants? Will she achieve her goals and get away with it?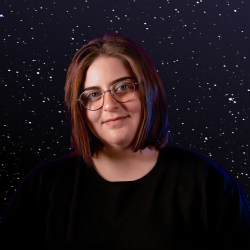 Prana
Breathe in, hold, breathe out, repeat. Feeling stressed? Here's Prana, a yoga enthusiast with a passion for making music. Namaste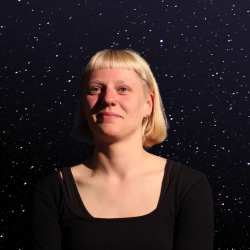 Cara
Cara Harlow, journalist, investigator, CEO destroyer. On a mission to expose earth's most despicable company man.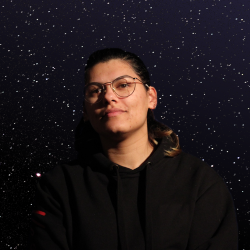 Jamie
Jamie Carmichael, shop owner, chef, golden retriever. Chasing her lifelong dream of opening the best kebab shop in the cosmos.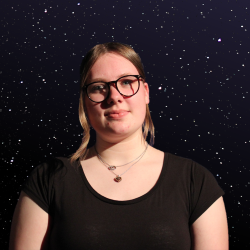 Demi
This is Demi, a refugee long ago stranded in space, now hitching a ride on board. Just follow her instructions, don't blow her cover and never mention her name, and you will be safe.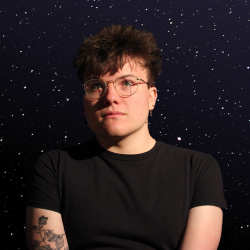 Robin
This is Robin Ellis, a stowaway in desperate need of reaching his destination, someone needs his help. Will he make it before it's too late?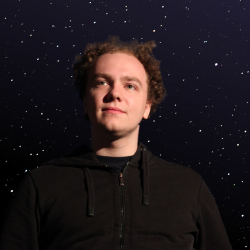 Deliverer
Got a box for delivery! Meet Fresh™ industries' prime deliverer. Free shipping and no delays (except on working and non-working days)!